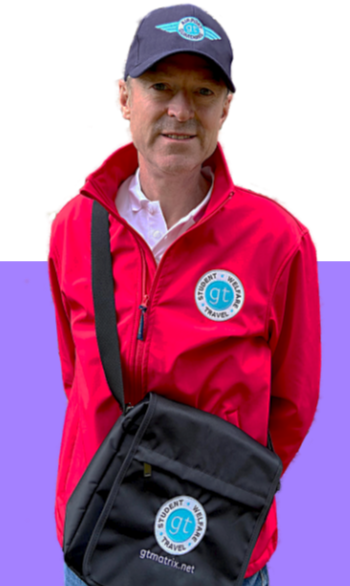 A bit more about GTMatrix
Our Student Travel & Welfare offering started in 2015, providing UK-wide travel solutions initially to Guardianship companies via our fully-vetted and constantly monitored network of transport providers.
The Cheltenham Independent Schools group, comprising Cheltenham College, Cheltenham Ladies' College and Dean Close, became our first school clients four years ago. Since then we have provided solutions for multiple schools.
The issues we solve for schools include;
providing Sponsored Student and safeguarding-compliant travel solutions;
hiring managing and training staff that are deployed on set travel days throughout the year;
staffing London Heathrow across multiple terminals from 04:45 to the last flights on all school designated travel days;
establishing and policing protocols that are designed for each school as a result of comprehensive risk assessment.
Everything we do is designed to provide support and comfort to parents and schools relating to travelling students. We strive to do this at a cost that is both reasonable and transparent.
Below is a chart showing the cost break-down of a singular traveler.
Note: Even though not all journeys are to Heathrow and include Airport Guardians, it is included here for transparency.