Introducing Airport Guardians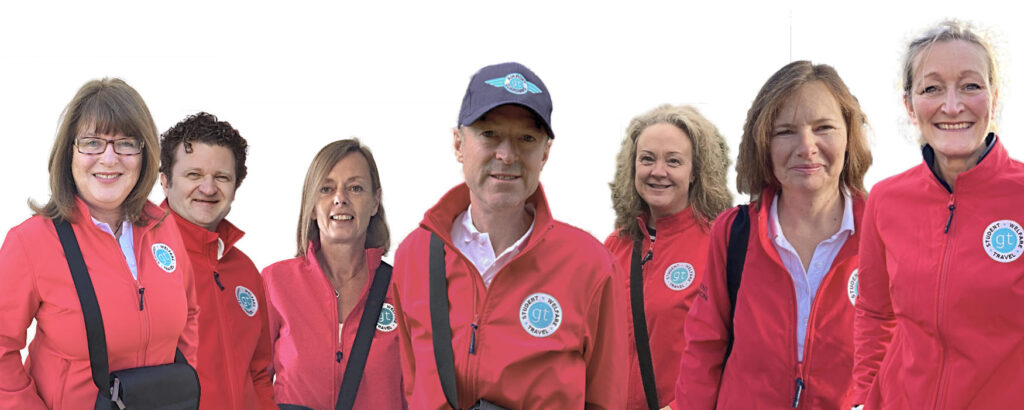 Airport Guardians in their RED JACKETS are present at Birmingham Airport on all main travel days for schools that have contracted this service. 
Your son or daughter will never be far away from one of them. The Airport Guardian team has been carefully chosen to make sure your son or daughter feels well taken care of as they transit the airport and make their way to the vehicles for the next stage of the journey to school. 
All coaches leaving Birmingham depart from outside the terminal.
Students must rendezvous in Arrivals. There is limited seating available in Costa Coffee, and there is a Marks and Spencer's food shop. The coach lane is nearest to the terminal.
On main school travel days there will always be an Airport Guardian in the terminal wearing a red jacket and available to guide and assist students.
Please make sure we have the correct contact number for the students, that their phones are switched on upon arrival, fully charged with credit and can make and receive calls on the travel day.
Birmingham Airport is connected to Birmingham International train station by an overhead Maglev shuttle. This is free to ride on and continually shuttles back and forth between the airport and station. Follow the signs.
Birmingham International is on the main train line between Birmingham New Street and London Euston.
Dropping off
Premium Set Down: 1 minute walk to the terminal
Premium Set Down is right outside the terminal building and a short walk to the check in desks. It costs £4 for the first 15 minutes.
Standard Drop Off: 5 to 10 minute walk to the terminal
Birmingham Airport's Drop Off is not only convenient for access to the main terminal, but it's also free for up to 10 minutes. The main terminal can be reached on foot via a covered walkway, within 5 to 10 minutes.
Passengers can also make use of the regular free bus service that operates between our car parks and the terminal.
Please note that Drop Off has a no return within one hour policy in place.
Picking up
Car Parks 1, 2 & 3: 2 minutes' walk to the terminal.
If you're meeting passengers then Car Parks 1, 2 and 3 are the most convenient. These multi storey car parks are adjacent to the terminal and a short walk from the Arrivals gate. Tariffs start from £7.50 for up to an hour.
Address: Birmingham Airport, Airport Way, Birmingham, B26 3QJ
Directions: Exit the M42 at junction 6 and join the A45, and just follow the signs to the airport. On arrival at the airport follow the signs to Car Park 1, 2 or 3.