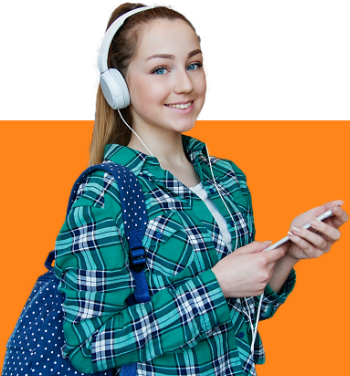 Your investment in overseas students
The UK independent education sector is responsible for billions of pounds in invisible earnings – one of the things we do extremely well as a nation is educate. Families from all over the globe send their children to British Public Schools for a world-class education.
This is why hundreds of independent schools are Student visa Sponsors and welcome children from across the world. It's not only the revenue – having a diverse mix of children from different cultures and backgrounds gives every school an added dynamic; a creative mix of different experiences and the joy of learning from each other about the rich world we inhabit.
But with a Sponsor's licence comes statutory responsibilities, and in the majority of cases schools aren't fully compliant. This could jeopardise their licence, leading to inspection, or even worse, suspension or termination.
So let's look at one area of this responsibility, clearly stated in The Home Office's 'Guidance for Sponsors':
Student Sponsor Guidance Document 2: Sponsorship Duties. Care arrangements for children:
Sponsors who recruit a child under the age of 18 must ensure suitable care arrangements are in place for them in the UK. This must include arrangements for their:
travel;
reception when they arrive in the UK; and
care while in the UK.
Many schools are failing to gather information about where their Sponsored pupils are arriving, when and how they are arriving, and how they are getting to the school. Moreover, even if they are gathering this information, they are simply storing it and not acting on their duty of care. It is simply not sufficient to open the school gates at a specified time and expect the children to arrive under their own steam – the school must know where every Sponsored student is from the moment they arrive on UK soil until the moment they leave.
Some schools have members of staff on duty at Heathrow, and other ports of arrival, to greet students and guide them to school transport, but for smaller schools or those with only a relatively few Sponsored students, this is simply not a viable option. Furthermore, teaching staff are generally reluctant to spend twelve hours or more at an airport before the term has even begun! Similarly at the end of term and start of half term on the way out from the UK, exhausted teachers don't generally volunteer to chaperone a coach load of students to the airport and remain on site until the last one has departed. Yet this is exactly what the Student visa legislation calls for and a failure to comply could potentially lead to a suspension or loss of a sponsor's licence.
This is not just a theoretical risk either. There have been several occasions where Entry Clearance Officers, part of the UK Border Force, have questioned arriving Sponsored students about how they are getting from the airport to school and the answer of "I don't know", has triggered an unannounced inspection of the school by UKVI (UK Visas and Immigration). In one case, the Headmaster of a major Public School was ordered by The Border Force to get in his car there and then and drive to Heathrow to collect an arriving student.
If UKVI visits a school and it fails safeguarding checks, this triggers an ISI inspection, and the failure of an ISI safeguarding inspection must be reported to UKVI, which leads to a suspension of the Sponsor's licence. The licence can only be reinstated upon a further satisfactory inspection by ISI, so schools that fail in their safeguarding duties face the serious and real threat of the loss of all revenue from international Sponsored students – a loss that the majority would be unable to bear.