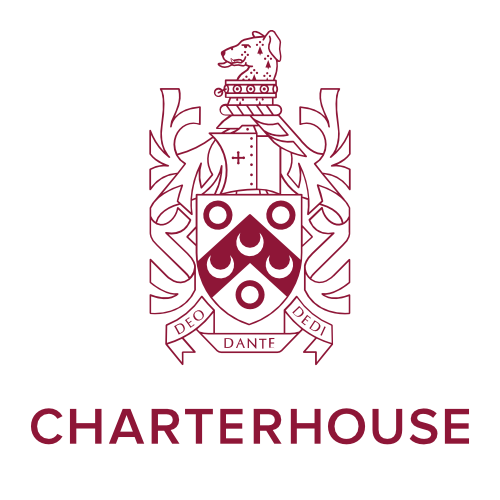 Travel Information
Leaving Charterhouse (official school travel days only)
| Destination | Time | Price |
| --- | --- | --- |
| Heathrow Terms. 3 & 5 (NOT Exeats) | When school ends | £65 |
Returning to Charterhouse (official school travel days only)
There is no school coach from Heathrow back to Charterhouse. Taxis can be booked using an approved, vetted supplier via GTMatrix. Please complete the booking form.
Note: Official school travel days are those dates as published in the school calendar as Boarders Return or departure date.
All other travel dates including COVID exceptions (early arrivals). Parents should assume a taxi will be booked, priced per the table below. All prices may be subject to additional parking and waiting charges. If numbers are sufficient for a coach and chaperones, this will be booked and charged pro-rata.
Ride sharing: Where ride-sharing is feasible without causing unacceptable wait times (target 1.5 hours) this will be booked automatically unless opted out in the booking form. Prices below.
Please note: Due to increases in the price of fuel, taxi prices are likely to increase at short notice. We apologise that these price increases are beyond our control and that we will have to pass them on to our customers.
All taxis are vetted and approved by Charterhouse and GTMatrix. We can book taxi travel for students and parents, all of which will be added to the school bill.
Approximate travel times and costs from Charterhouse are:
| Destination | Approx. travel time | 1 passenger | 2 passengers | 3+ passengers |
| --- | --- | --- | --- | --- |
| Heathrow Airport | 1 hour | £88 | £60 each | £48 each |
| Gatwick Airport | 1 hour | £91 | £65 each | £52 each |
| Hilton, Park Lane, Central London | 1 hour 30 minutes | £195 | £95 each | £75 each |
| Godalming station  | 30 minutes | £37.50 | £22 each | £18 each |
NOTE: All airport taxis include an Airport Guardians or chaperone meet & greet supplement.
Useful information
Heathrow Airport
Taxis collect from the arrival terminal.
On departure days the coach drops off at Terminals 5 and 3.
Coach stop information (links are to What3Words unique references and include GPS coordinates):
Heathrow Terminal 3: For students being met from the coach by parents or guardians – please park in short stay car park. The coach drops off in front of the Departures area (https://w3w.co/office.pens.trial 51.470529, -0.45701200)
Luggage
Quoted prices include carriage of one small hand luggage item (handbag, laptop), ONE carry-on suitcase up to 23Kg (56 x 45 x 25cm) and ONE hold suitcase up to 32Kg (90 x 75 x 43cm) per passenger.
Additional suitcases will be charged at £20 per item.
Contacting the GTMatrix "Airport Guardians" chaperone team
You can call the main GTMatrix office number at any time on +44 20 3355 2858 and a member of the team will help you to find the information that you need.
Miscellaneous information
Charterhouse School has a responsibility and duty of care to all pupils to ensure that they are able to travel safely to and from School.
Charterhouse has partnered with GTMatrix to provide transport to and from Airport, Ferry or Train station. We organise both scheduled coaches and ad-hoc taxi transport. All bookings must be via the provided form.
At the end of term and half term we run a coach to London Heathrow 30 minutes after school finishes. Outside the scheduled coach and on non-school travel days we organise taxis as needed, with optional ride-sharing where available. Please see the bottom of this page.
Charges for coach and taxi travel booked via GTMatrix will be added to the school bill.
Important notes about taxi bookings:
The cost of the taxi can be added to your school account so no cash is payable on the day.
Additional variable fees are:
£42 per hour Unaccompanied Minor and other special services, e.g. accompanying student to a Covid test
Prices quoted are inclusive of our premium, but do not include
Extra waiting time,
Parking charges,
Additional pick-up and drop-offs
Congestion Charge / ULEZ (Ultra Low Emissions Zone)
Airport Guardians chaperones on non-main travel days
Special services
Vehicle upgrade
Car valeting if needed
Lost property retrieval or delivery
Fees may apply when amending a booking at the discretion of the supplier.
Cancellations made less than 72 hours before travel may be charged a £20 administration fee. For cancellations with less than 24 hours notice or no-shows, we reserve the right to charge the full fare.