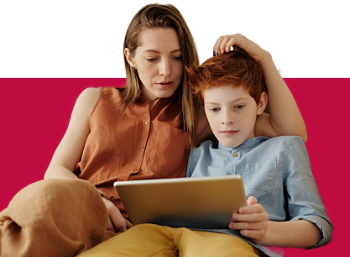 For detailed information about the travel provision for each school, please see below.
Why is GTMatrix transporting my child?
Travel and welfare solutions can be run by schools themselves or outsourced to GTMatrix. Schools often struggle to provide this service, as travel often occurs outside school staff contracted hours. Travel to and from London Heathrow to schools based some considerable distance away can be onerous, and on arrival days school staff often need to stay overnight at the airport to greet the first flights landing at 04:45, not leaving until the last arrivals at the end of the day.
On departing travel days staff need to be at the airport from the first through to the last flights. The requirement to offer Unaccompanied Minor services sometimes necessitates all four terminals being covered at the same time.
GTMatrix is set up to provide this service to schools, with dedicated teams covering both airport and transport, and based locally to where they are needed.
When a school contracts GTMatrix, we run an analysis of the costs required to offer a robust, caring and Sponsored Student-compliant service, plus contingency and profit. This cost is divided by the average number of travelling students. We are careful to ensure our costs are reasonable, however full airport oversight and Sponsored Student-compliant travel-day governance does come at a cost.
Your child's school will re-charge the cost of transport to you through the school bill. Any specific enquiries about costs should be directed to the Bursary at your school.
Schools have minimum standards that they need to adhere to in terms of a safe and robust travel protocol – these protocols are laid down by the UK Home Office.
Note: Even though not all journeys are to Heathrow and include Airport Guardians, it is included here for transparency.
How do I pay for your service?
The cost of travel is added to your school bill. Following each travel day we submit a full schedule of all students who travelled with us to the school, and the school adds this to your account. No student is ever asked for cash or to pay on the day.
How do I contact you on a travel day?
Our central phone number is +44 20 3355 2858. This number is attended throughout each travel day and during office hours on non-travel days. Outside office hours there is a menu option to be connected to the emergency mobile phone.
In addition, each school has a dedicated SMS number which is monitored by the chaperones both before and throughout each travel day. Please ask us for the dedicated number for your school.
What qualifications do you have?
The founders of GTMatrix have a long and proven track record in business setup and management.
We recruit chaperone teams specifically for each school we look after, drawing team members from the local area. We hire from various backgrounds, including teaching, airlines, personal assistants, Police force – most of our staff are semi-retired and are delighted to work with our team for up to thirty days per year. We look for very organised and thorough individuals. Our staff are all mature, experienced and above all, compassionate and kind individuals who value their time with the students.
All our staff are enhanced DBS vetted (Government vetting service – suitable for adults working in the care of minors)
How do I book travel for my child?
Each school has its own booking form, please contact your school for more information. However GTMatrix has a general booking form which can be used by all parents. Please click through to make a booking.
Further information and resources
Please see the menu in the left hand column.