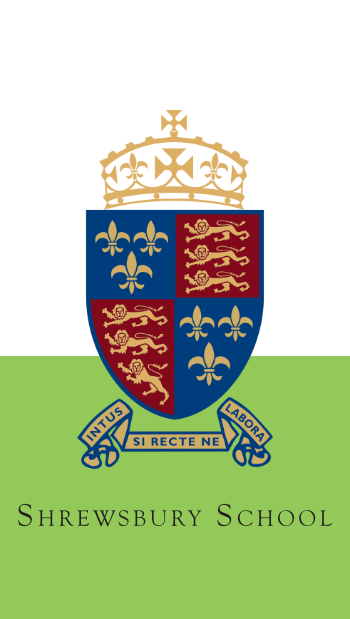 Resources for Shrewsbury parents and guardians
To book travel please log in to i-gtm using the link below. You can use the same username and password as you use to access the parent portal, or if your email address is registered with Google or Microsoft, you can authenticate with them. Finally, you can apply for a password for i-gtm if this is more convenient. Enter your email address into the box and follow the instructions.
A number of short videos to help with logging in and booking are available here: https://www.youtube.com/channel/UCeTyQQopQm943KmScSkPCYA
Support is available from https://support.i-gtm.com.
We organise both scheduled and non-scheduled transport for Shrewsbury School. On main school travel days (beginning and end of term and half term and leave-out weekends) we run coaches per the table below. Outside the scheduled coach and on non-school travel days we can organise taxis as needed. Please see the bottom of this page.
| Route | Destination | Frequency |
| --- | --- | --- |
| Route L | Heathrow airport | All travel days, see timetable on school website. |
| Route B | Bowden | Half term, Coach weekends |
| Route C | Ipswich | Half term, Coach weekends |
| Route D | Derby | Half term, Coach weekends |
| Route E | Liverpool | Half term, Coach weekends |
| Route G | Taunton | Half term, Coach weekends |
| Route H | Hereford | Half term, Coach weekends |
| Route K | Kendal | Half term, Coach weekends |
| Route Y | Wetherby | Half term, Coach weekends |
GTMatrix runs all coach routes for Shrewsbury School per the table above.
Bookings are made on the Shrewsbury School booking form on this website. Please ensure all bookings are made at least 10 days prior to travel.
The full coach timetable and all stops en route can be found on the school website here: https://www.shrewsbury.org.uk/page/coach-routes.
All booking enquiries should be directed directly to GTMatrix Operations desk. Email bookings@gtmatrix.net or call +44 20 3355 2858
Coach stopping information for Route L (Heathrow) (links are to What3Words unique references, GPS coordinates in brackets):
Please arrive at least 15 minutes before the scheduled coach departure or arrival time. We are unable to leave students below VI form unaccompanied at drop-off points. N.B. All overseas students holding a Student Visa (formerly Tier 4) must be met by a named adult in all circumstances.
Contacting the Shrewsbury coach chaperone team
Each school has a dedicated SMS number which is monitored by the chaperones on every travel day. Your son or daughter will receive an SMS message prior to travel to remind them of their booking. The chaperone will also send updates where helpful during the travel day to both parents and students.
The dedicated SMS ONLY number for Shrewsbury is +44 7984 355010‬.
The SMS number receives incoming messages, however in order to keep the volume of messages to a manageable level, please only message if necessary.
You can call the main GTMatrix office number at any time on +44 20 3355 2858 and a member of the team will help you to find the information that you need.
Non-scheduled taxi & minibus transport
Please note: Due to increases in the price of fuel, taxi prices are likely to increase at short notice. We apologise that these price increases are beyond our control and that we will have to pass them on to our customers.
We have a national network of trusted taxi & minibus suppliers and we are able to book non-scheduled transport for students and parents, all of which can be added to the school bill.
Approximate travel times and costs by taxi from Shrewsbury are:
| Destination | Approx. travel time | Approx. price |
| --- | --- | --- |
| Welshpool Airport (private flights) | 45 mins | £90 |
| Birmingham Airport | 1 hour 30 mins | £120 |
| Heathrow Airport | 2 hours 45 mins | £230 |
| Gatwick Airport | 3 hours 30 mins | £290 |
| Manchester Airport | 1 hours 30 mins | £135 |
| Hilton, Park Lane, Central London | 3 hours | £295 |
All Heathrow drop-offs attract an additional £5 per terminal "drop-off" fee levied by the airport.
Congestion charge and ULEZ fees of up to £27 per day (depending on car model) are additional.
Important notes about taxi bookings:
The cost of the taxi can be added to your school account so no cash is payable on the day.
Additional variable fees are:
£42 per hour Unaccompanied Minor and other special services, e.g. accompanying student to a Covid test
Prices quoted are inclusive of our premium, but do not include
Extra waiting time,
Parking charges,
Additional pick-up and drop-offs
Congestion Charge / ULEZ (Ultra Low Emissions Zone)
Airport Guardians chaperones on non-main travel days
Special services
Vehicle upgrade
Car valeting if needed
Lost property retrieval or delivery
Fees may apply when amending a booking at the discretion of the supplier.
Cancellations made less than 72 hours before travel may be charged a £20 administration fee. For cancellations with less than 24 hours notice or no-shows, we reserve the right to charge the full fare.